GREENBELT AMERICAN LEGION
POST 136
6900 Greenbelt Road
Greenbelt, MD 20770
(301) 345-0136
Business Hours
Seven Days Per Week
8:00 AM - 3:00 PM
managerpost136@comcast.net
Find Us on Google Maps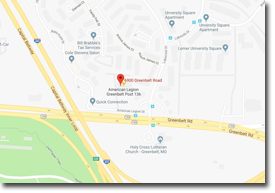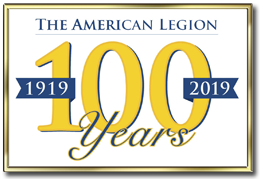 Chaplain's Corner
PLEASE CONTACT THE POST IF YOU KNOW OF A COMRADE ILL OR TRANSFERRED TO POST EVERLASTING OR IF YOU WOULD LIKE TO INQUIRE ABOUT OUR ANNUAL GREENBELT AMERICAN LEGION POST 136 FAMILY POST EVERLASTING CEREMONY HELD EACH YEAR IN APRIL.
Post Everlasting - 2020
Every June, the Post conducts a ceremony of The American Legion called "Post Everlasting." This ceremony symbolically transfers our recently deceased comrades to a Post of much higher stature. Due to restrictions associated with COVID-19, we were unable to hold our traditional ceremony at the Post. However, we have listed the names of those in our Legion Family who have passed away during the last twelve months. May we hold their memory in our hearts and have gratitude for the time that they have shared with us on earth.
In Memorium
Legionnaires 2019 - 2020 (29)
Carl F. Boushell
William M. Elk
John W. Hoglund
Ronald G. Loisel
John K. McBride
George T. O'Brien, Jr.
Eugene T. Robinson
Alfred T. Scott
Joseph S. Carsters
William E. Glasscock
Charles R. Holder
Roger Long
Paul McCahon
Eleanor A. Pizzarelle
Edmund W. Rupert
Edward J. Dimler
James A. Hawkins
Robert A. Jones
John J. Mahon
Willian M. McWilliams
Ronald I. Poling
Gregory C. Scheer
William L. Dobson
Joseph M. Hofberg
James R. Link
Gerald M. McBride
Richard A. Moren
"Marty" Rietzler
Eugene E. Schweiss
Sons of the American Legion 2019 - 2020 (2)
Auxiliary 2019 - 2020 (7)
Pauline Anders
Regina McLaughlin
James C. Middleton, Jr.
Chaplain
We Accept Major Credit Cards